Business
IRS Launched Coronavirus Aid Site, Not Working For Some
The IRS launched their website for tracking coronavirus stimulus checks today, however some people are receiving the following message about their payment status "Not Available."
Check to see your payment status, add your bank account information to get direct deposit, on the IRS WEBSITE HERE.
The IRS "Get My Payment" website is supposed to help users find out if they're eligible for the $1,200 coronavirus relief check. However, while the IRS says it's "operating smooth and effectively," and that 6.2 million people have receive their checks, that still leaves a huge amount up in the air.
The error on the page is as follows.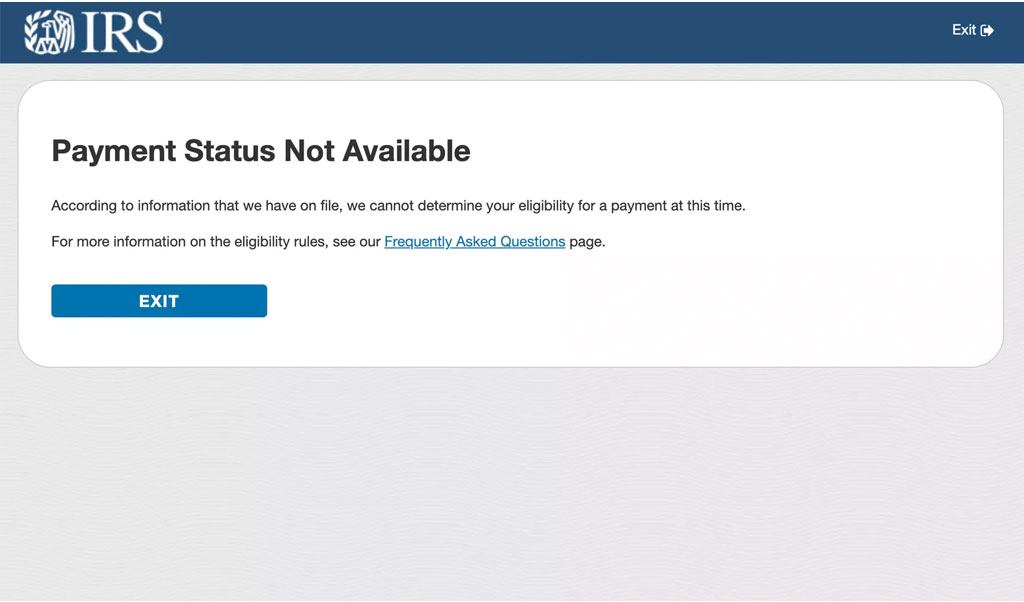 After reading the FAQ, we only know you are seeing this message because of the following:
If you are not eligible for a payment
If you are required to file a tax return and have not filed in tax year 2018 or 2019
If you recently filed your return or provided information through Non-Filers: Enter Your Payment Info on IRS.gov
If you are a SSA or RRB Form 1099 recipient, SSI or VA benefit recipient
Some people online have began to think the website is glitching, and have decided to try at a later date.