Lifestyle
Hidalgo County Extends Stay at Home Order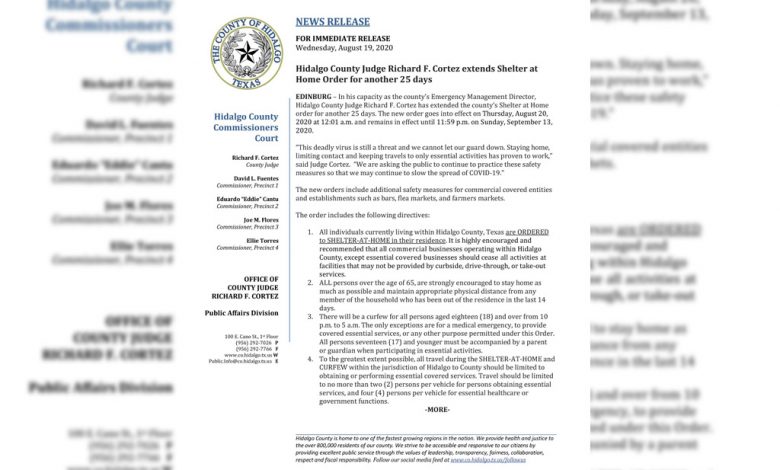 The Hidalgo County Judge has extended the Shelter-At-Home Order until Sunday, September 13.
Hidalgo County recently surpassed 1,000 fatalities due to complications from Covid-19.
Judge Richard F. Cortez stated the "deadly virus is still a threat and we cannot let our guard down. Staying home, limiting contact and keeping travels to only essential activities has proven to work… We are asking the public to continue to practice these safety measures so that we may continue to slow the spread of COVID-19."
See the full order here.