Lifestyle
Two McAllen Police Officers Taken Down By Gunfire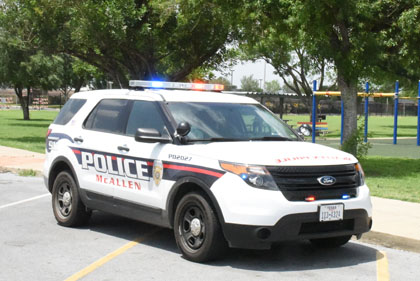 According to sources close to RGVmag two McAllen Police Officers have been shot near Ware Rd in McAllen. Both officers are heading towards the hospital.
According to our source:
"A woman called the police stating that a man was hitting his mother in law. The woman met officers at a nearby store. When officers approached the home the suspect came out and started shooting before the officers got to door. Neighbors started to call in so they sent more officers."
Sources also state the suspect shot himself after shooting both officers.
Update: Officer Edelmiro Garza Jr. (45) and Officer Ismael Chavez (39) have passed away after being shot.
According to Police Chief Victor Rodriguez, McAllen PD received a call around 3:30PM about a domestic disturbance between a wife and mother.
When the officers arrived at the scene, Aldon Caramillo (23) shot both officers.
Other McAllen PD officers that were in the area stopped by to follow up on the call and when they approached the suspect they ordered him to put down the gun and Caramillo raised the gun and shot himself.
Chief Rodriguez stated "this is the first time we knew we had officers down… the officers never had a chance to suspect deadly assault on them…" The officers "never stood a chance and didn't suspect a reason to" raise their weapons.
The Chief went on to say "in the face of adversity we rise and we serve nonetheless."
Both officers suffered fatal wounds and passed away at the hospital.
Officer Garza served 9 years with the McAllen Police Department and Officer Chavez for 2 and a half years.