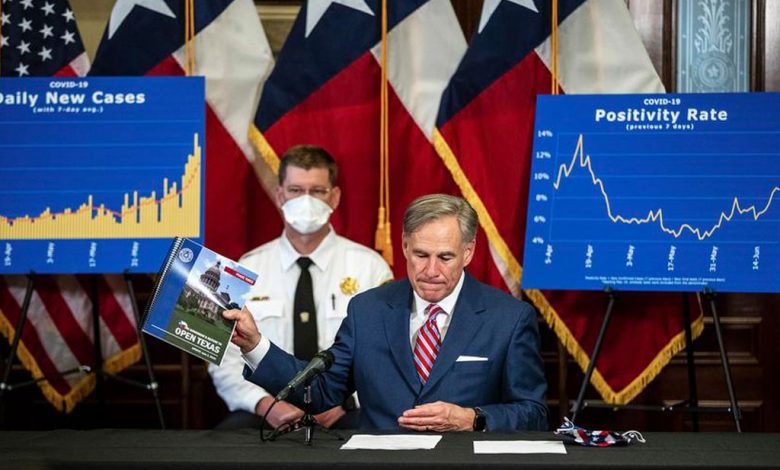 Texas Governor Greg Abbott is hitting the pause button re-opening Texas, just 55 days after he reopened.
What is effected?
Restaurants must now move back to 50% capacity (restaurants were previously at 75%)
All Bar must close (only delivery & takeout)
Outdoor gatherings of 100+ must be approved by local officials
River-rafting & tubing businesses are shut down
This comes after Texas reporting a record 5,996 new cases.
"At this time, it is clear that the rise in cases is largely driven by certain types of activities, including Texans congregating in bars. The actions in this executive order are essential to our mission to swiftly contain this virus and enhance public health," Abbott said in a statement.